The Code of Conduct supports existing law and regulations, bringing self-regulation to the industry.
Recognising the need for the industry to take action to improve itself, FSC members worked together to develop a code of conduct that promotes good conduct and a strong customer-focused culture.
As a membership organisation, the FSC has a committee structure to manage and develop our work. Below is the Committee Structure (August 2023).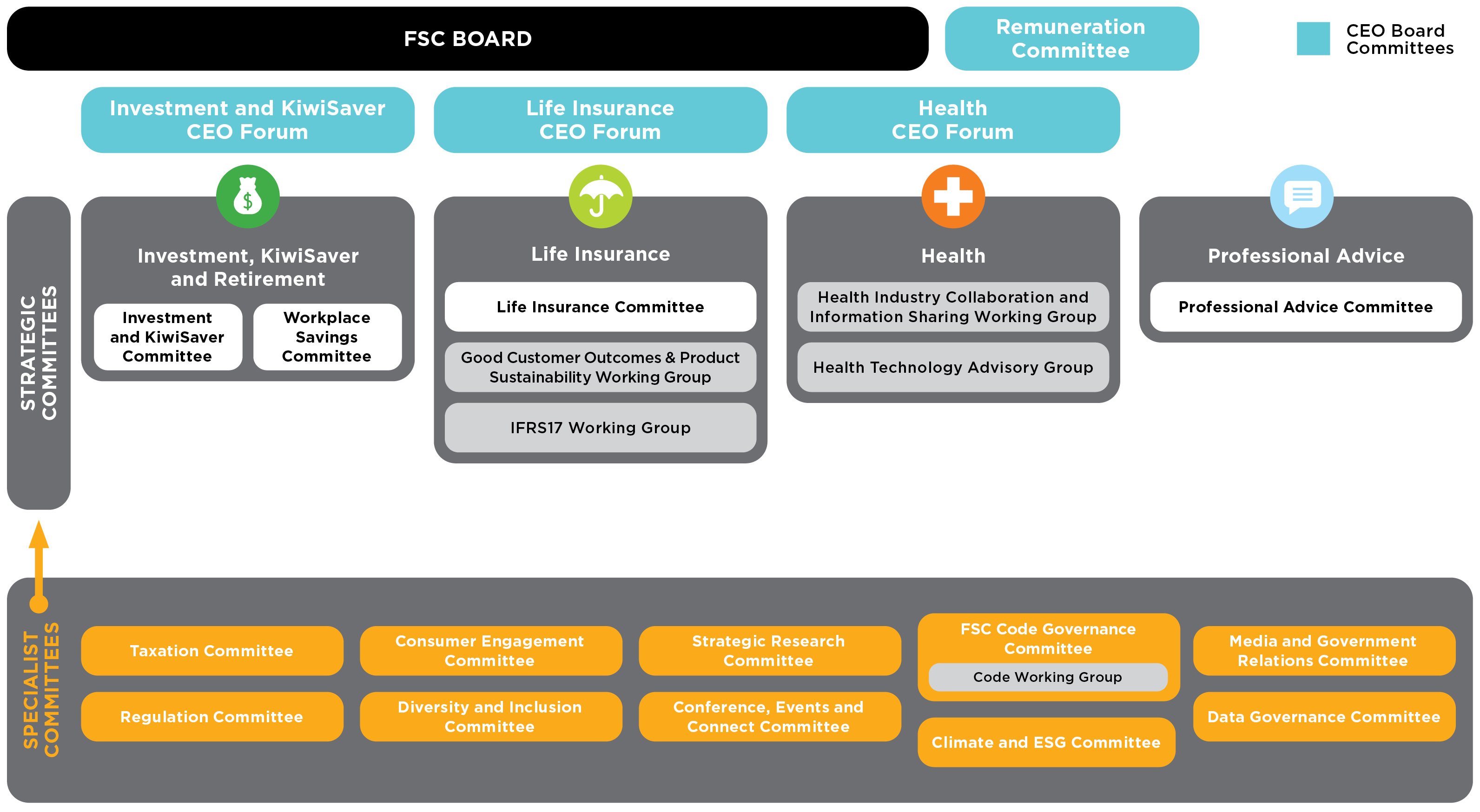 The FSC's vision is to grow the financial confidence and wellbeing of New Zealanders and we have three areas of strategic intent:
STRONG & SUSTAINABLE CONSUMER OUTCOMES
SUSTAINABILITY OF THE FINANCIAL SERVICES SECTOR
INCREASING PROFESSIONALISM & TRUST OF THE INDUSTRY
Our strategy is built on six strategic pillars:
be recognised as an organisation that represents the interests of the New Zealand financial services industry, including to regulators and Government;
promote best practice and integrity in the financial services industry, including through the institution of codes of conduct, standards and the publication of guidance for industry participants;
promote the financial services industry for the economic benefit of New Zealand and to enhance the sustainability of the industry, whilst recognising the primacy of the interests of consumers;
develop and promote evidence-based policies and practices designed to assist New Zealanders to build and protect their wealth;
promote the financial services industry as a medium for investment and protection for consumers;
promote, assist and generally advance the interests of members.